De Gournay
'Island Garden' wallpaper
A product collaboration between Anna and world-renowned hand painted wallpaper company de Gournay
Anna Spiro's vivid interiors offer a window to a world of her own making – traditional concepts imaginatively reinterpreted. A leading figure of Australia's thriving design industry, her work is synonymous with a buoyant use of pattern and colour – inspired in particular by her homelands' majestic natural beauty.
Within a recently completed Brisbane interior, both a private apartment and work space for her burgeoning practice, Spiro has applied her expressive vision to a bespoke hand painted wallpaper: 'Island Garden' a splendid scene of sea, sand and sky installed throughout an open plan sitting room. Painted by de Gournay's artists onto a traditional Chinese rice paper, the textural colours take on a painterly quality of age – evocative of a memory, illustrated with a naïve, almost childlike quality.
Influenced by her love of the coast, specifically her own home of Stradbroke Island, and a visit to the Great Barrier reef in 2020, the design depicts tropical fish and coral, rolling surf and trees swaying in a cloud scudded sky – a lyrical evocation of an island paradise, cascading across the walls with playful energy atop timber floorboards painted a bold Green and bright Chartreuse joinery.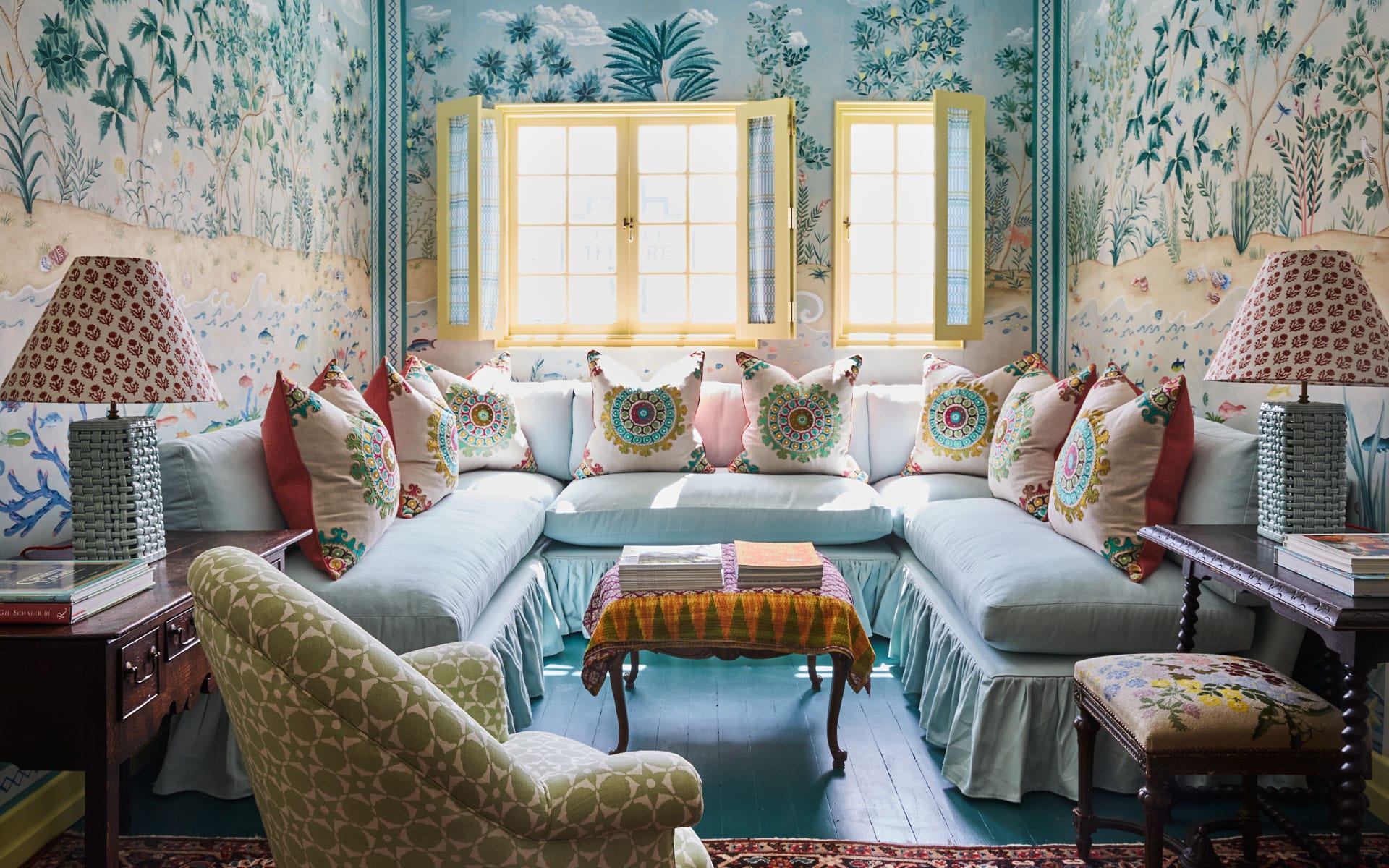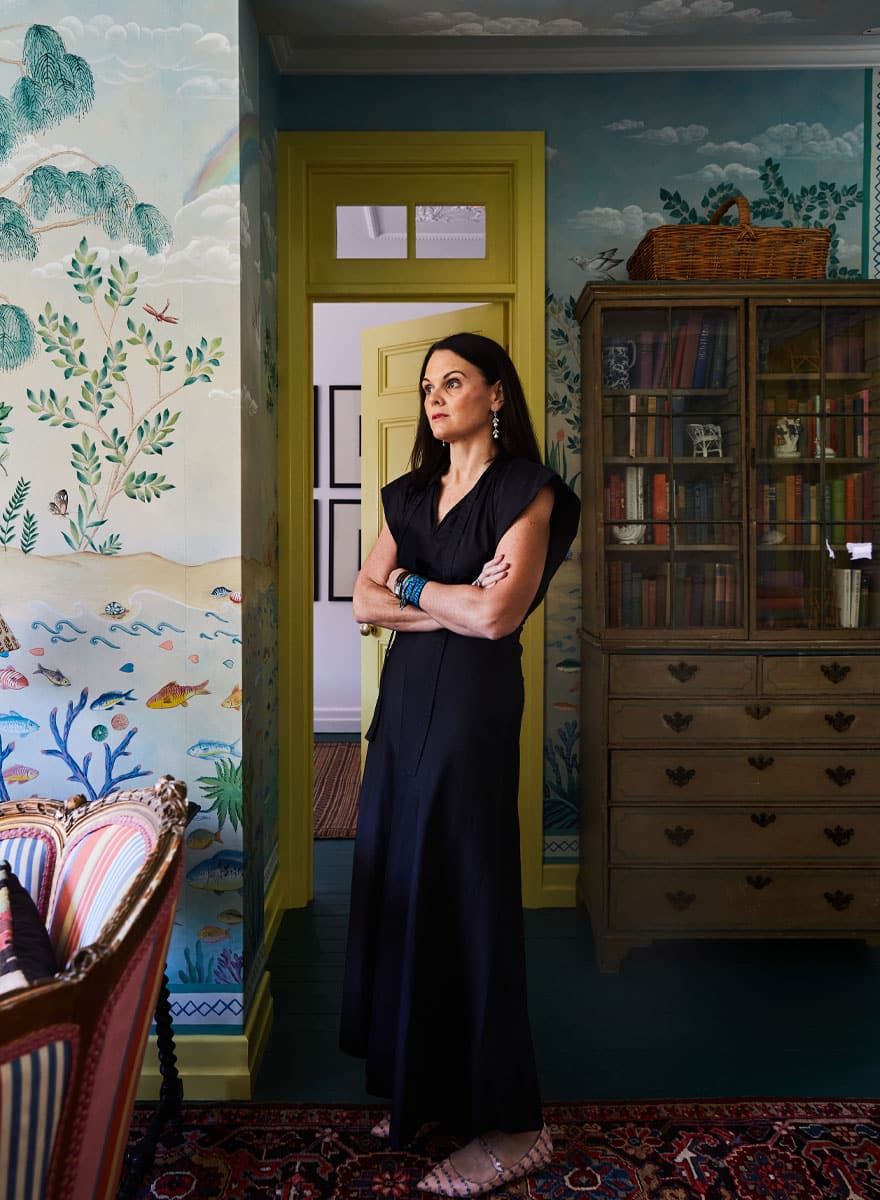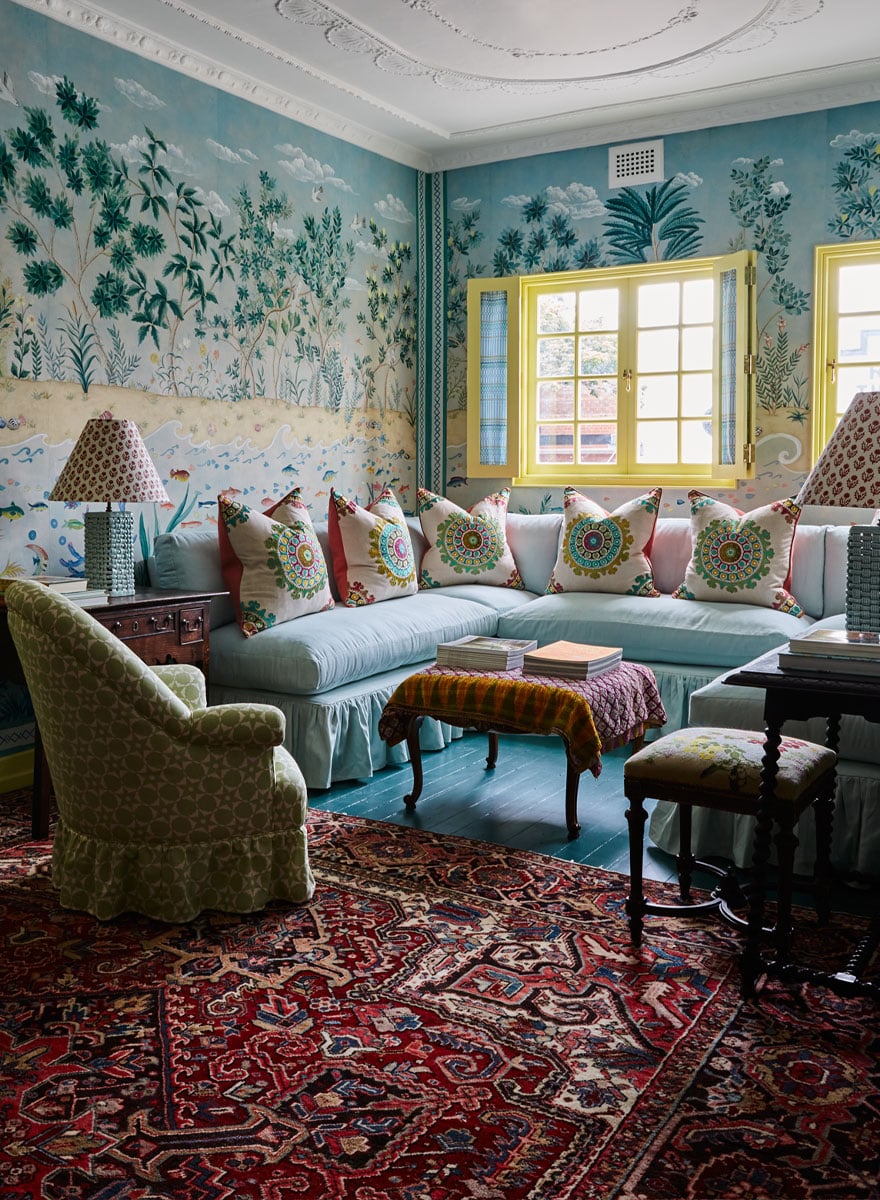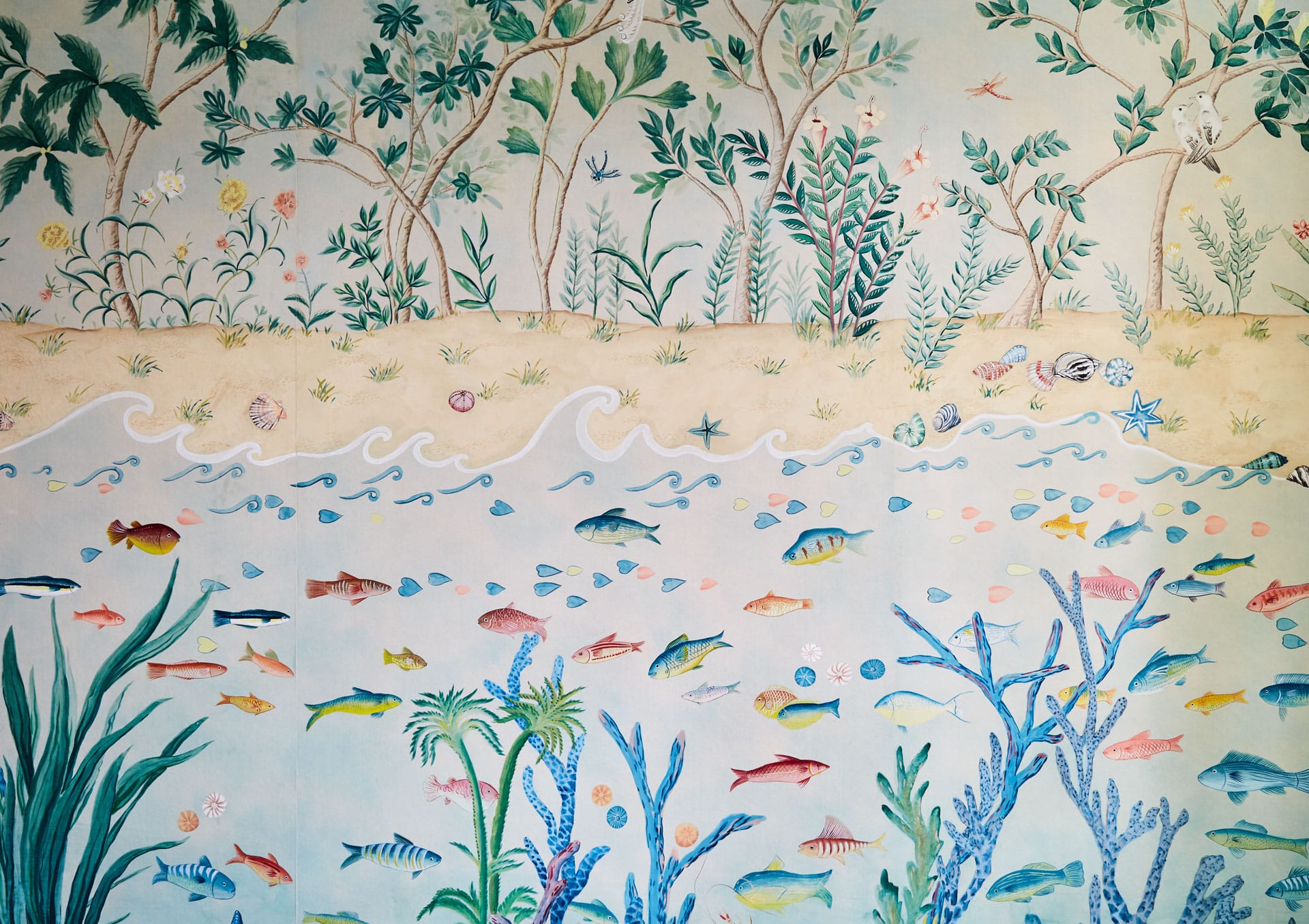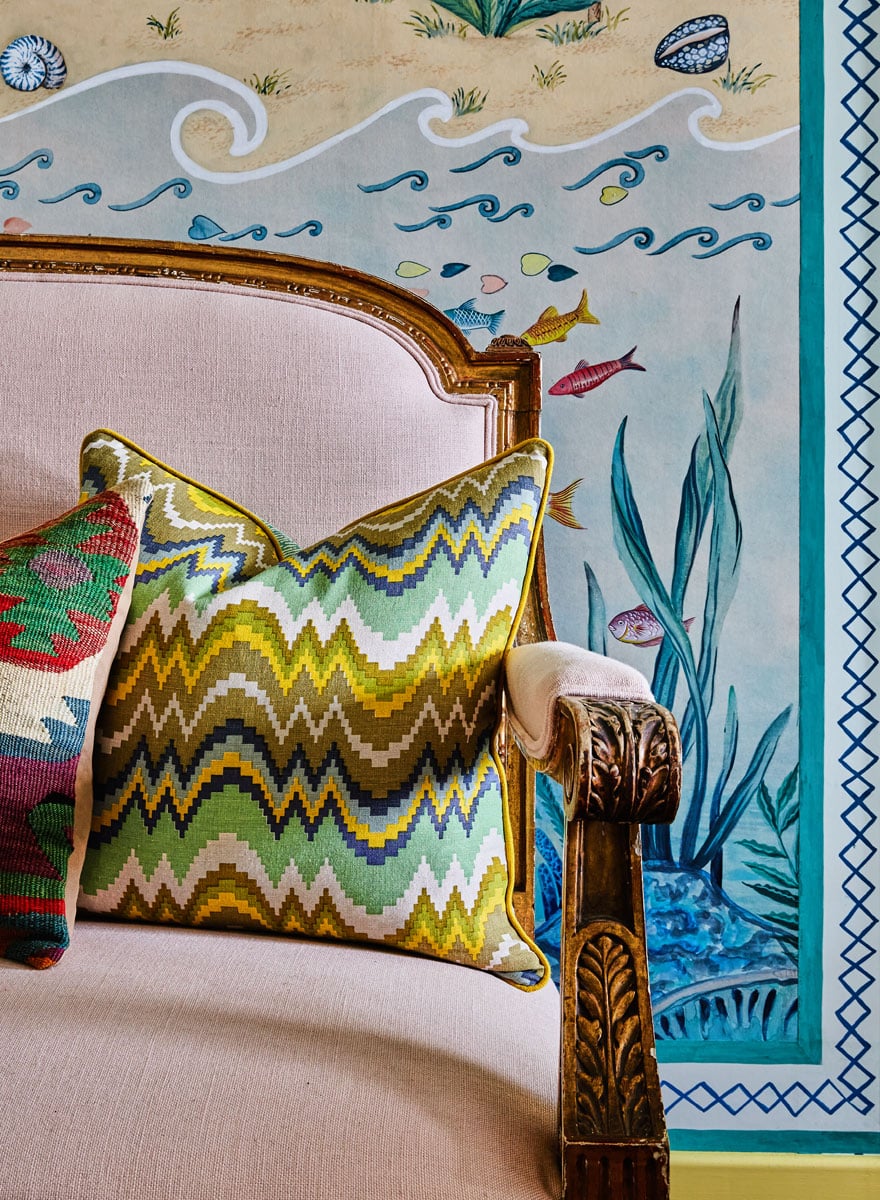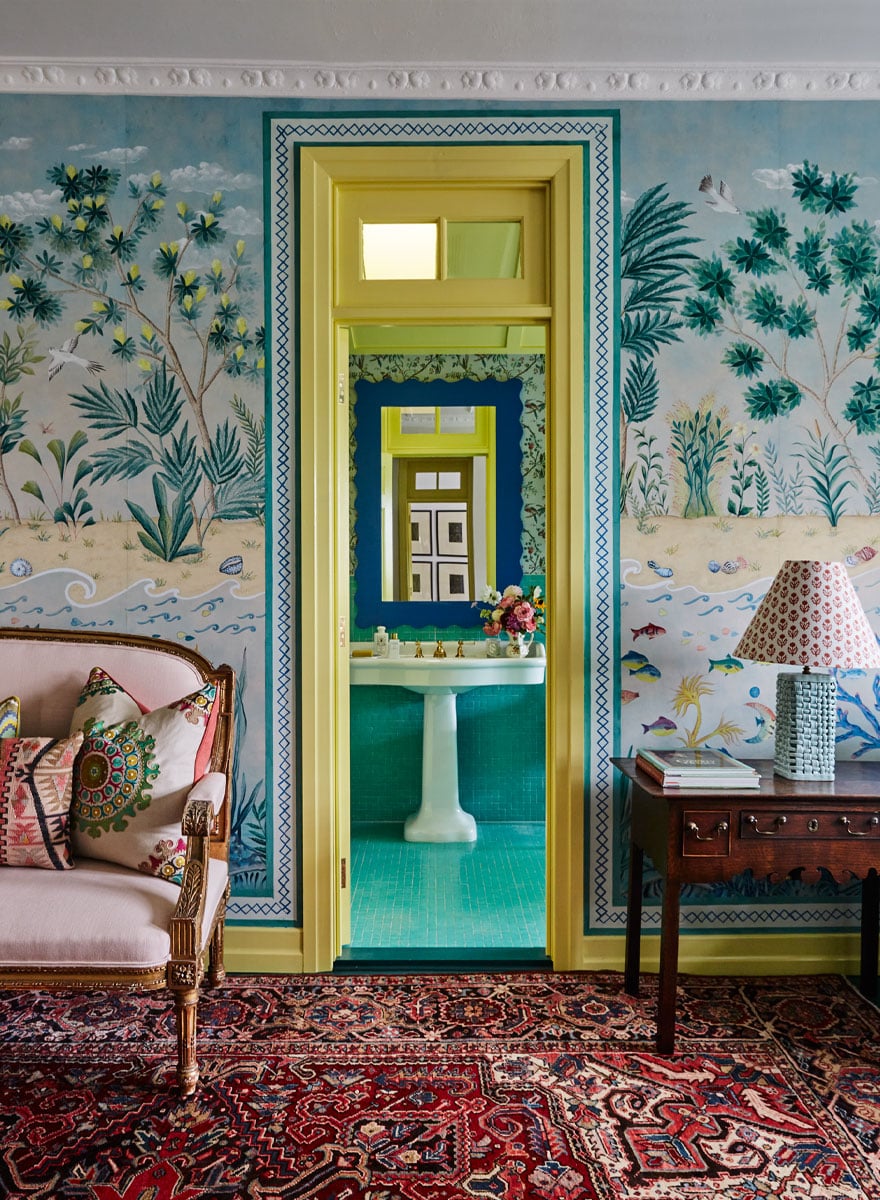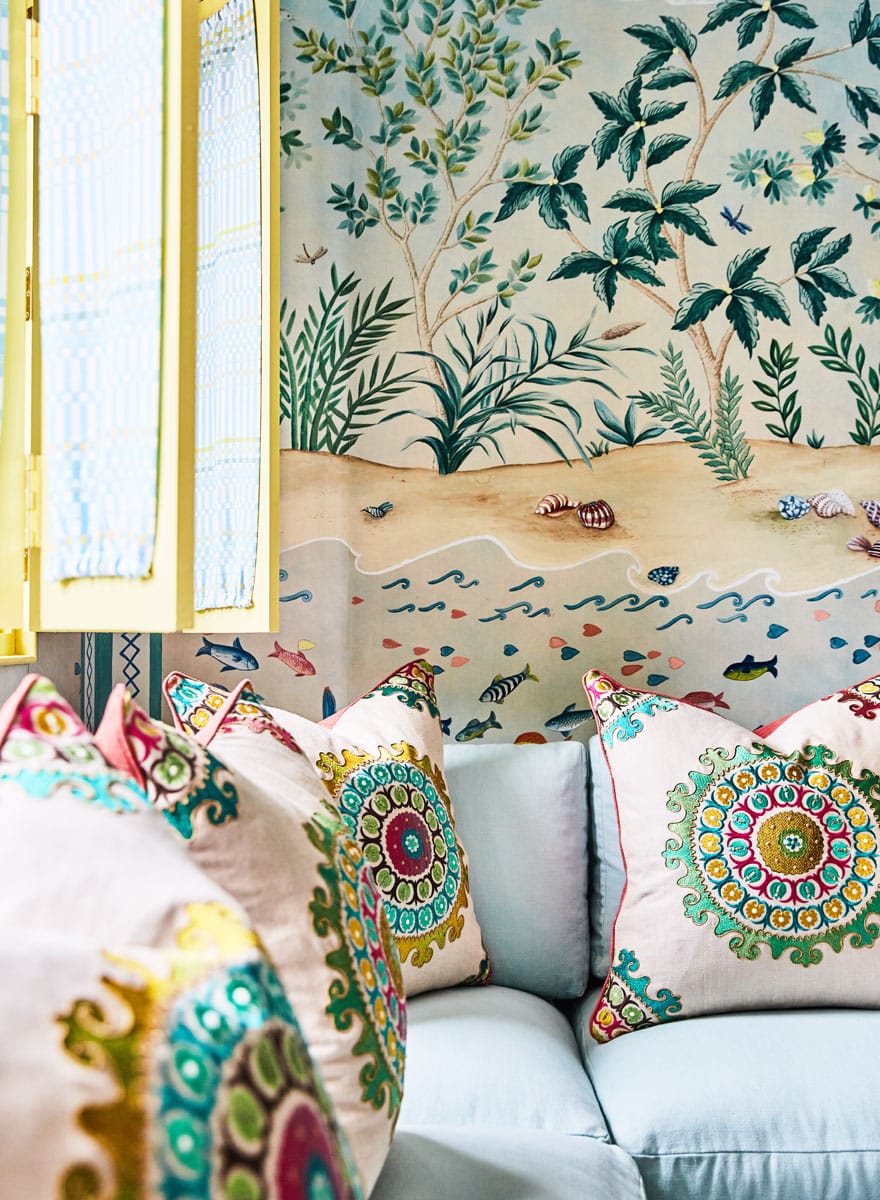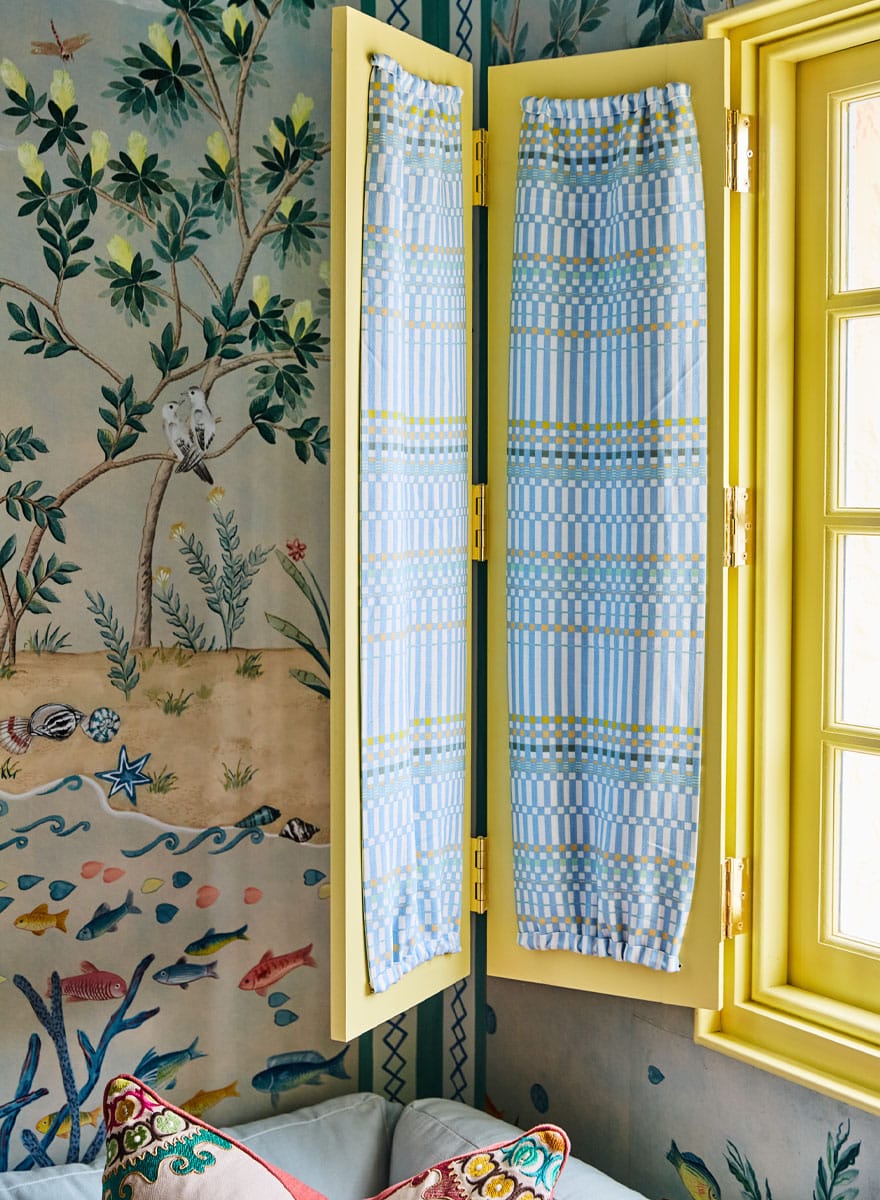 Images © Tim Salisbury