Home Beautiful
July 2022 Collector's Edition of Home Beautiful – A Guide to Colour & Pattern Guest Edited by Anna Spiro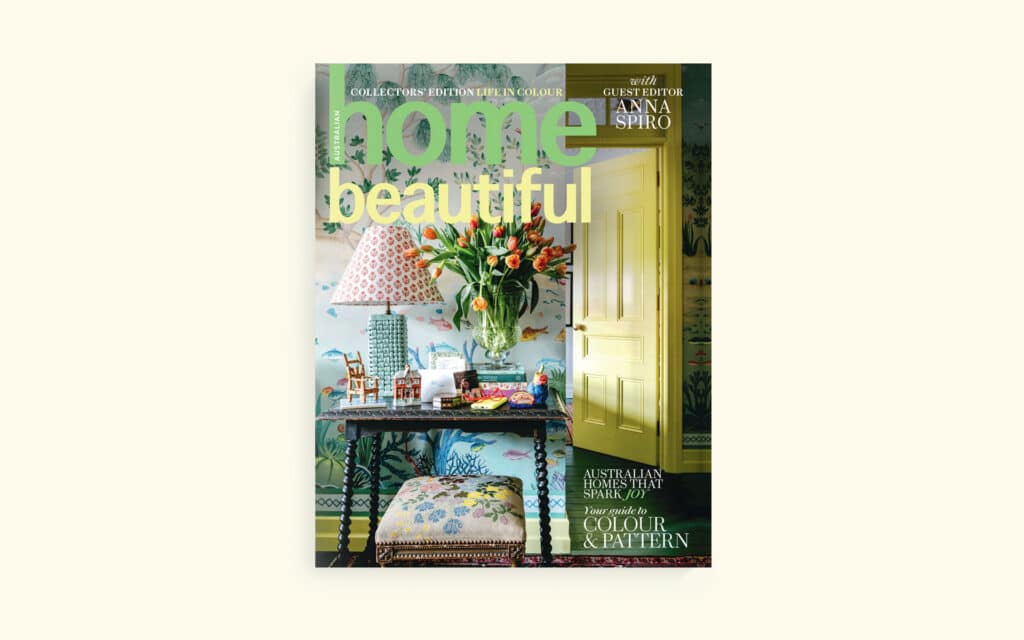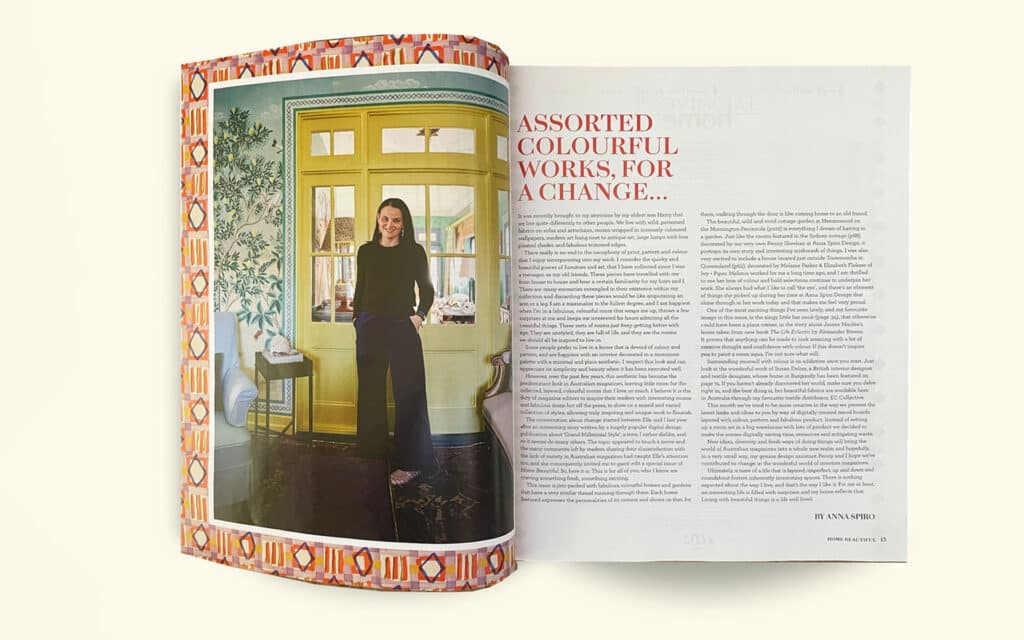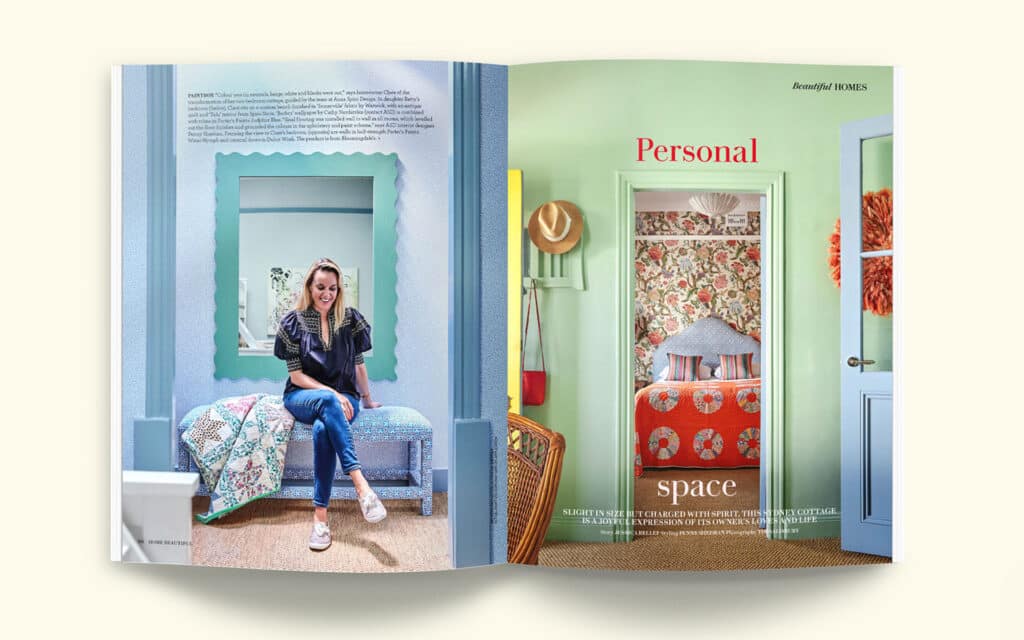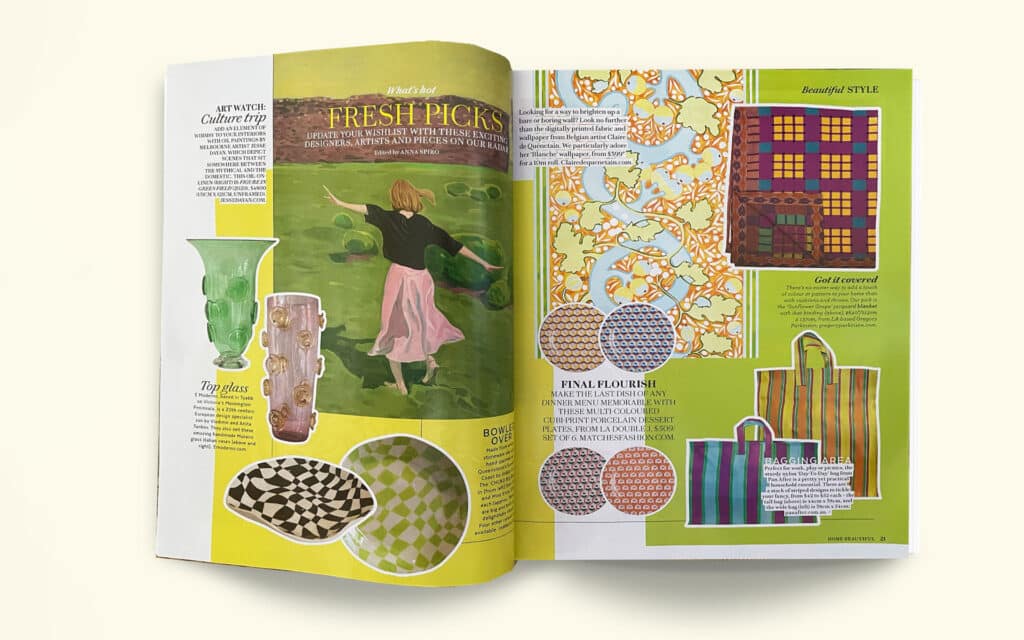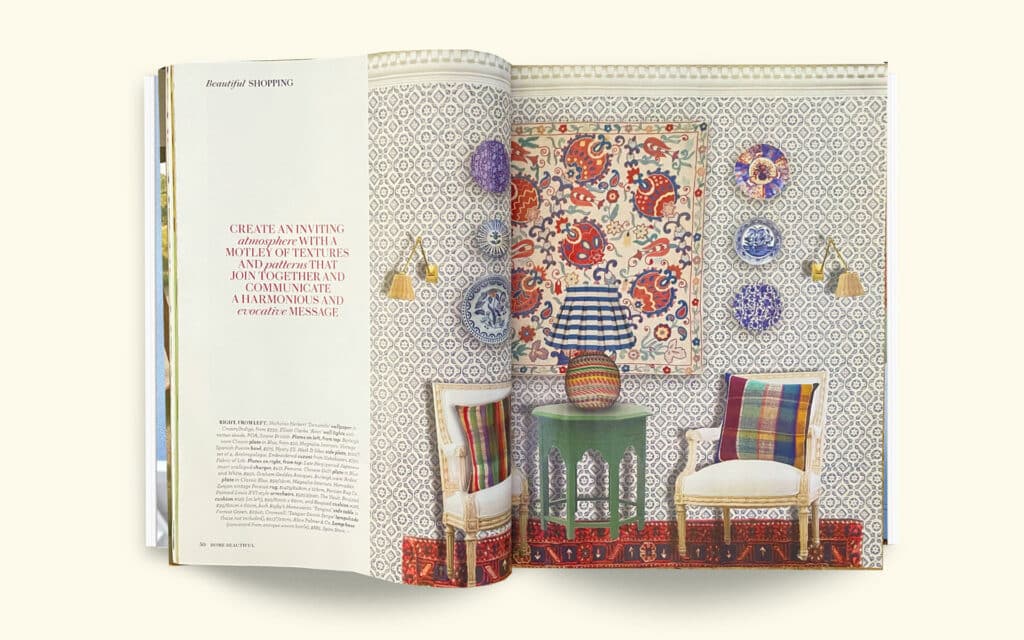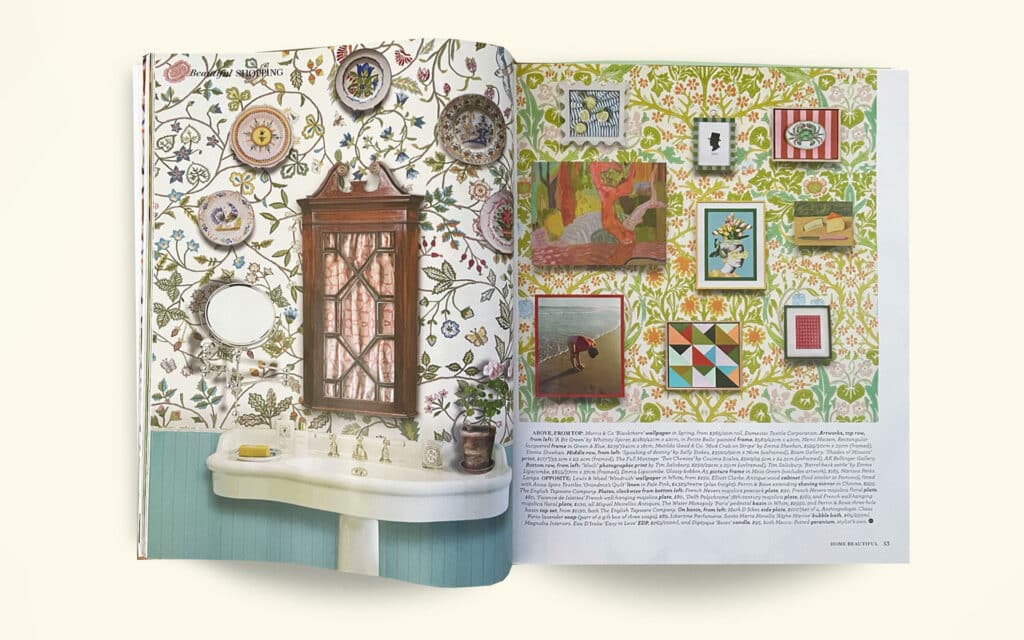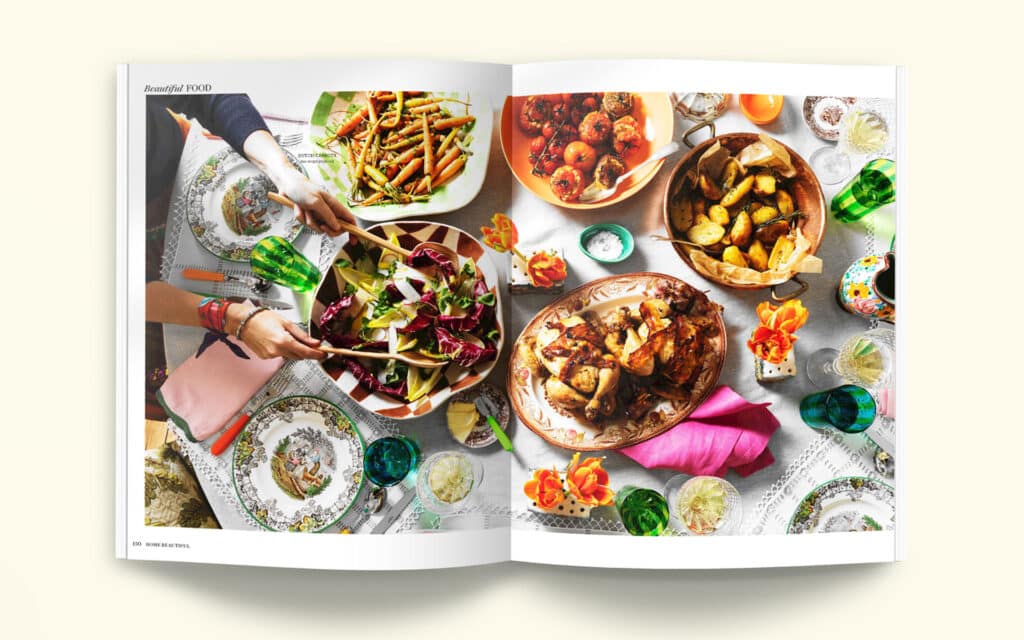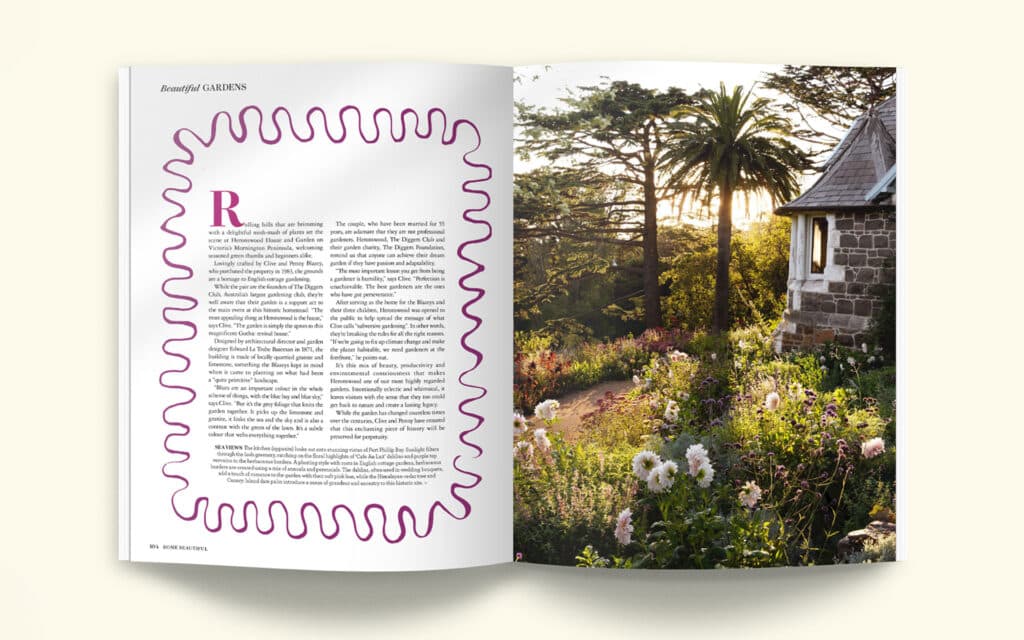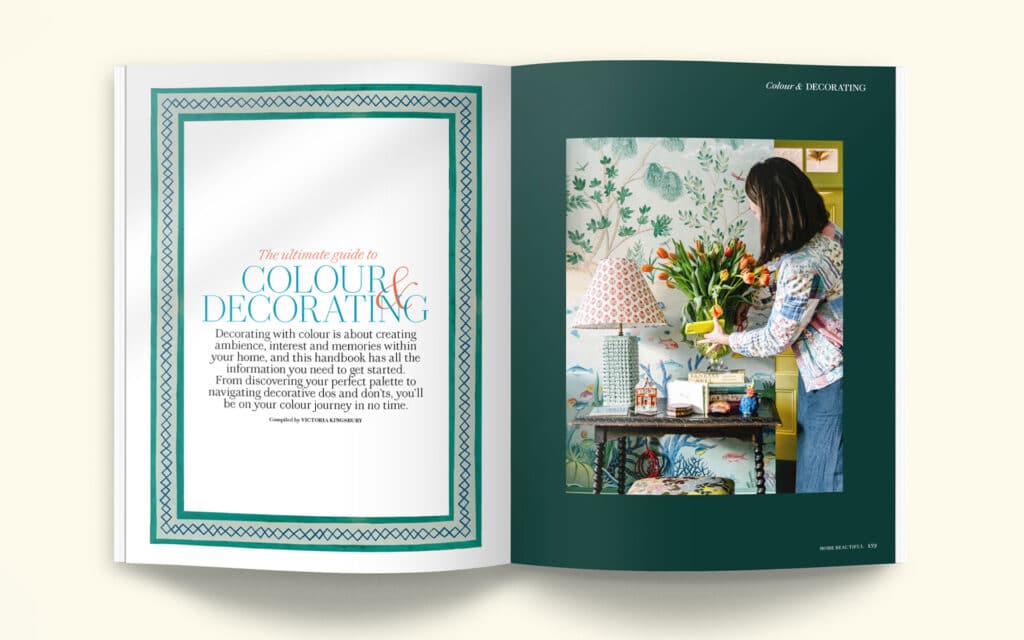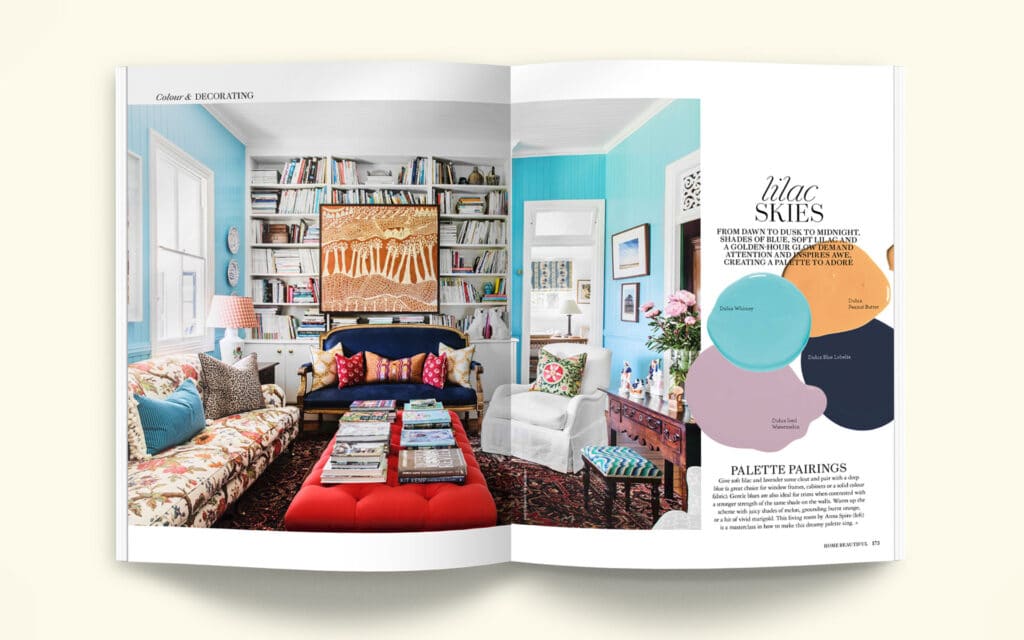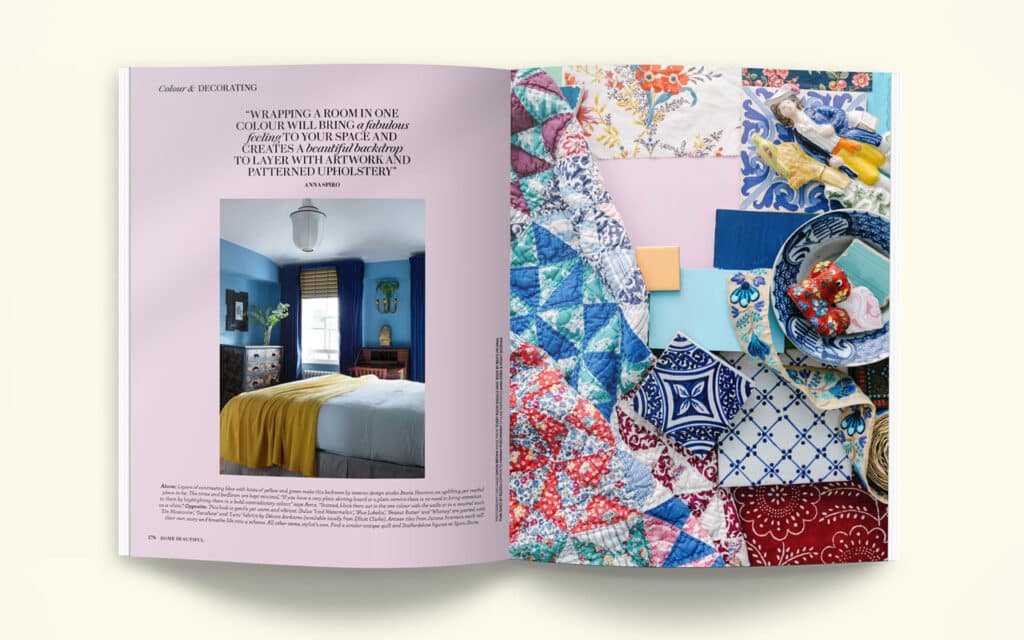 It was recently brought to my attention by my eldest son Harry that we live quite differently to other people. We live with wild patterned fabrics on sofas and armchairs, rooms wrapped in intensely coloured wallpapers, modern art hung next to antique art, large lamps with box pleated shades and fabulous trimmed edges. There really is no end to the cacophony of print, pattern and colour that I enjoy incorporating into my work. I consider the quirky and beautiful pieces of furniture and art, that I have collected since I was a teenager, as my old friends. These pieces have travelled with me from house to house and bear a certain familiarity for my boys and I. There are many memories entangled in their existence within my collection and for me, discarding these pieces would be like amputating an arm or a leg. I am a maximalist to the fullest degree, and I am happiest when I am in a fabulous, colourful room that wraps me up, throws a few surprises at me and keeps me interested for hours admiring all the beautiful things. These sorts of rooms just keep getting better with age. They are un-styled, they are full of life, and they are the rooms we should all be inspired to live in.
Some people prefer to live in a home that is devoid of colour and pattern and are happiest with an interior decorated in a monotone palette with a bare and plain aesthetic. I respect this look and appreciate its simplicity and beauty when it has been executed well. However, over the past few years, this aesthetic has become the predominant look in Australian magazines, leaving little room for the collected, layered, colourful rooms that I love so much. I believe it is the duty of the magazine editors to inspire their readers with interesting rooms and fabulous items hot off the press, to show us a mixed and varied collection of styles, allowing truly inspiring and unique work to flourish.
The conversation about change started between Elle and I last year after an interesting story written by a hugely popular digital design publication about 'Grand Millennial Style', a term I rather dislike, and so it seems do many others. The topic appeared to touch a nerve and the many comments left by the readers sharing their dissatisfaction with the lack of variety in Australian magazines had caught Elle's attention too, and she consequently invited me to guest edit a special issue of Home Beautiful.
So, here it is. This is for all of you, who I know are craving something fresh, something exciting. This issue is jamb packed with fabulous, colourful homes and gardens that have a very similar thread running through them. Each home featured expresses the personalities of its owners and shows us that, for them, walking through the door is like coming home to an old friend.
The beautiful, wild and vivid cottage garden at Heronswood on the Mornington Peninsula in Victoria is everything I dream of having in a garden. Just like the rooms featured in the Sydney cottage decorated by our very own Penny Sheehan at Anna Spiro Design, it portrays its own story and its own interesting mishmash of things. I was also very excited to include a house located just outside Toowoomba in Queensland decorated by Melanie Parker & Elizabeth Flekser of Ivy + Piper. Melanie worked for me a long time ago, and I am thrilled to see her love of colour and bold selections continue to underpin her work. She always had what I like to call 'the eye', and there's an element of things she picked up during her time at Anna Spiro Design that shine through in her work today and that makes me feel very proud.
One of the most exciting things I've seen lately, and my favourite image in this issue, is the zingy little bar nook, that otherwise could have been a plain corner, in the story about James Mackie's new book, A Life Eclectic by Alexander Breeze. It proves that anything can be made to look amazing with a bit of creative thought and confidence with colour. If this doesn't inspire you to paint a room aqua, I'm not sure what will. Surrounding yourself with colour is so addictive once you start. Just look at the wonderful work of Susan Deliss, a British interior designer and textile designer, whose home in Burgundy has been featured on page 74. If you haven't already discovered her world, make sure you delve right in and the best thing is that her beautiful fabrics are available right here in Australia through my favourite textile distributor, EC Collective.
This month we've tried to be more creative in the way we present latest looks and ideas to you by way of digitally created mood boards layered with colour, pattern and fabulous product. Instead of setting up a fake room set in a big warehouse with lots of product we decided to make the scenes digitally saving time, resources and mitigating waste.
New ideas, diversity and fresh ways of doing things will bring the world of Australian magazines into a whole new realm and hopefully in a very small way my genius design assistant Penny and I hope we've contributed to change in the wonderful world of Interiors magazines. Ultimately a taste of a life that is layered, imperfect, up and down and round-about fosters inherently interesting spaces. There is nothing expected about the way that I live, and that is the way I like it. For me at least, an interesting life is filled with surprises and my home reflects that. Living with beautiful things is a life well lived.
By Anna Spiro